Contract Manufacturing with Norco
Expert Capabilities
At Norco we don't only specialise in making our own delicious and nutritious dairy products, we are also experts in contract manufacturing for well-known established brands, retailers, quick serve restaurants, and aspiring entrepreneurs both nationally and internationally.
With state of the art milk and ice-cream production facilities and capability, we manufacture and supply quality dairy based products within a true cold chain environment. With three production facilities centrally located on the eastern seaboard of Australia, our operations are perfectly located to logistically service Australian capital cities and ports.
Private Label Development
We have built our business on developing core private label ranges for our partners. We have dedicated project co-ordinators working from concept to shelf.
Want to stay ahead of your competitors? Our team can develop a targeted product for your specific requirements; in fact, the longest lead time at Norco Foods is to print the pack. Norco Foods can have your unique concept on the shelf in as little a six weeks.
Your input is vital. Our team works with you step-by-step to ensure your product aspirations are realised.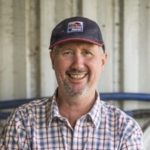 "Our history speaks volumes to our commitment to quality. After all, we have been around since 1895"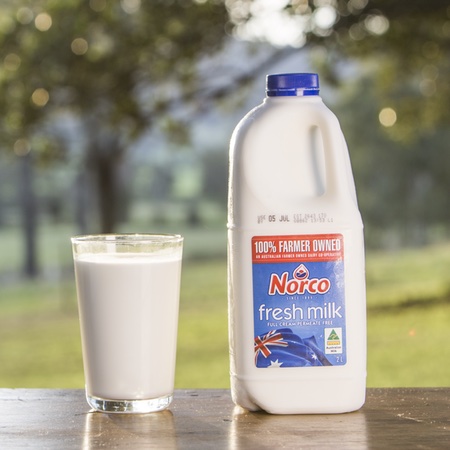 Fresh Milk
Our state of the art milk facilities are located on the Gold Coast in Queensland and Raleigh in New South Wales,  and are ideally located for supply into Sydney, Brisbane, and Melbourne markets.
We can produce full cream, modifieds, flavoured and organic milks alongside pure creams, thickened creams and custard products.
Our production capabilities enable us to produce finished products utilising multiple packaging formats from Tetra Paks to plastic bottles, and within a serving size of 150ml to 1000 litre pallecons.
Ice Cream
We have the ability to manufacture a wide range of premium, super-premium, light, low-fat and speciality ice creams, sherbet and, frozen yogurt. We can develop products using your formulations, or we can develop one for you.
Tub Lines: Packing 500ml to 5 litre – 10% -150% overrun. Lines are setup to make sophisticated products with numerous inclusions or simple flavoured products.
Moulded Sticklines: Our 14 lane moulded stickline can be utilised for economy or premium styled products. Water ice and ice cream.
Extrusion Line: a line that can be utilised to produce innovative products such as logs/cake styles, super premium chocolate coated sticks, portion controlled slices and, novelty products.
Bag In Box: Offering bulk ice cream mixes in 10-litre bladders. Our product offers you the assurance of a consistent mix each and every batch; allowing the ice cream artisan to focus on producing unique flavour offerings without the headache of developing mixes.
Contact Us
Call us on +617 5511 7200
We can answer any further questions or start the process to become an Export partner.
We're available weekdays between 9am and 5pm AEST.
Message us
We will endeavour to respond to your message within 48 hours.